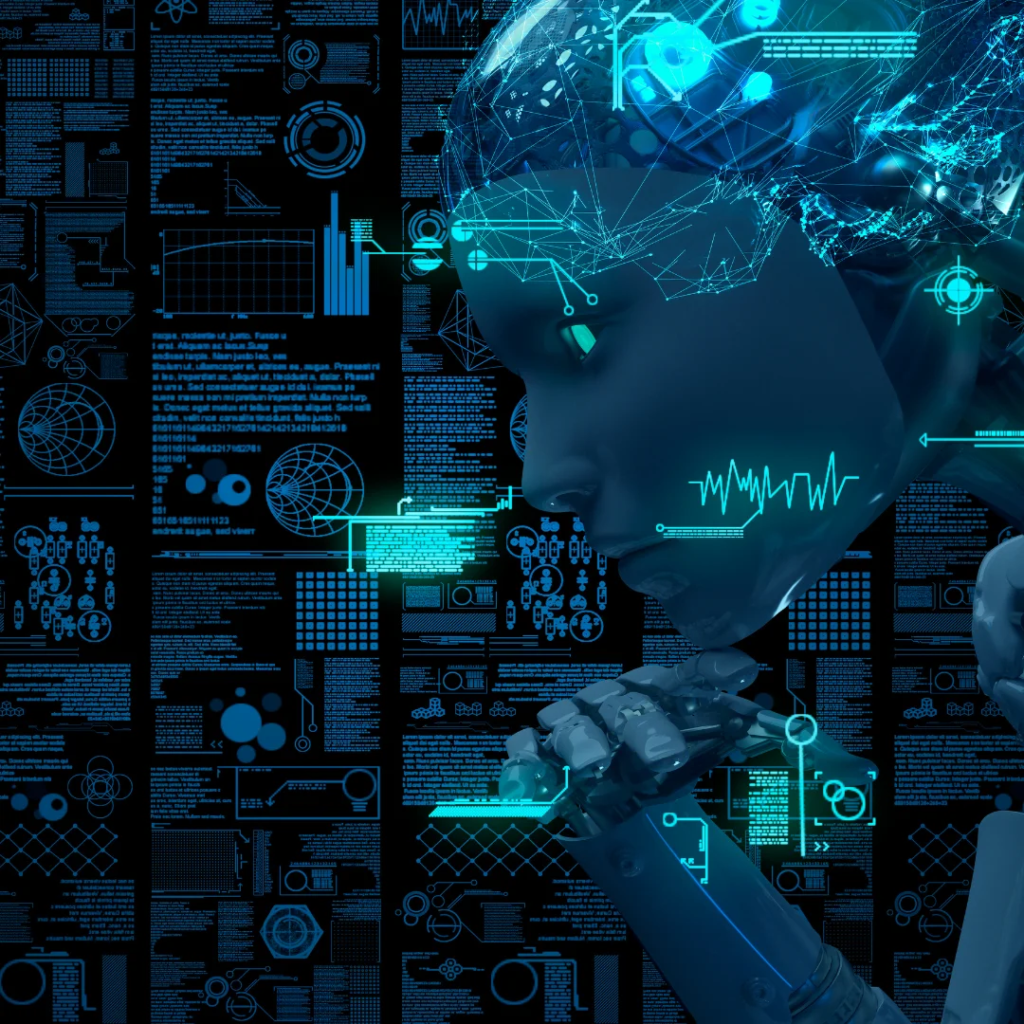 Artificial intelligence (AI) refers to systems or machines that mimic human intelligence to perform tasks and can iteratively improve from the information they gather.
AI focuses on process and superpowered thinking and data analysis capabilities rather than on any particular format or function.
Although the great stereotype of artificial intelligence shows images of high-functioning human-looking robots, it is not actually intended to replace humans.
Its goal is to significantly enhance human capabilities and contributions. That makes it a much more valuable business asset.
This is revolutionizing the telecommunications industry. By automating repetitive, low-value tasks, artificial intelligence can help telecom operators improve operational efficiency and customer service.
In particular, it can be used for tasks such as automatic tagging of customer service interactions, fraud detection and network optimization.
AI can also be used to personalize customer experiences and recommend new services.
In this blog post, we'll look at some of the ways AI is transforming the telecommunications industry.
Artificial intelligence is revolutionizing the telecommunications industry
The telecommunications industry, is now at the epicenter of technological growth, led by mobile and broadband services in the Internet of Things (IoT). This growth is expected to continue and its main driver is artificial intelligence. 
Today's communications service providers face an increasing demand for higher quality services and a better customer experience.
Telecommunications companies are taking advantage of these opportunities by utilizing the vast amount of data collected over the years from their huge customer bases. This data is extracted from devices, networks, mobile applications, geolocation, detailed customer profiles, service usage and billing data.
The telco industry is also harnessing the power of AI to process and analyze these huge volumes of Big Data to extract actionable insights and provide a better customer experience, improve operations and increase revenue through new products and services. 
The future and use of Artificial Intelligence in Telecommunications
Today, after identifying the impact and high value that artificial intelligence brings, operators have focused their investments in four main areas:
· Network optimization:
They provide the ability to autonomously optimize the network based on traffic information by region and time zone. It also allows them to detect and predict anomalies in order to react proactively and minimize the negative impact on their users.
· Preventative maintenance:
Telcos can provide better services by using data, sophisticated algorithms and machine learning techniques to predict future outcomes based on historical data.
Operators can use data-driven information to monitor equipment status, anticipate failures based on patterns, and proactively troubleshoot problems with communications hardware such as cell phone towers, power lines, data center servers, and even set-top boxes in customers' homes.
Automation and network intelligence will enable better root cause analysis and problem prediction.
These technologies will support more strategic objectives, such as creating new customer experiences and efficiently addressing emerging business needs.
· Virtual assistants:
Conversational AI platforms, also known as virtual assistants, have learned to automate and scale one-to-one conversations so efficiently that they are predicted to reduce business expenses by up to 30%, according to a Deloitte study on the future of customer service, which also tells us that 56% of companies are investing in conversational artificial intelligence technology to improve cross-channel experiences.
· Robotic automation of processes (RPA):
Traders have a large number of customers involved in millions of daily transactions, each of which is susceptible to human error.
RPA is a form of AI-based business process automation technology that can bring greater efficiency to telecommunications functions by enabling telcos to facilitate their back-office operations and large volumes of repetitive, rules-based actions.
Artificial intelligence has already begun to deliver tangible business results. IDC indicates that 63.5% of operators are investing in AI systems to improve their infrastructure.
Transform through artificial intelligence
To keep up with AI in the telecommunications industry, it is important to keep up with the latest developments. Artificial intelligence is constantly evolving and there are always new and innovative ways to use it, this is just the tip of the iceberg.
To stay ahead of the competition, telecom operators that do not yet use it risk being left behind.
To remain competitive, they need to start exploring how AI can be used to improve their business. This may mean investing in new AI technologies or partnering with companies like Beyond Technology, specialists that can help them make the most of its benefits.
Regardless of the approach they adopt, telecom operators must be aware of the potential of AI, how it can be used to transform their business hand in hand with experts, at Beyond Technology we accompany you along the path of that transformation.