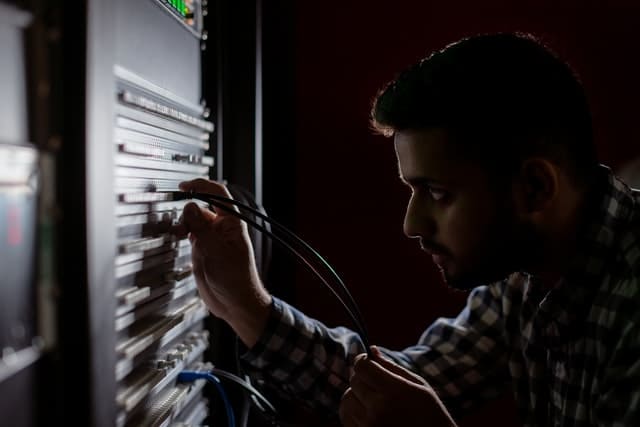 Everything related to virtual infrastructure has to do with seven essential aspects that we will mention throughout this article. It is important to know that our virtual infrastructure could be affected if we do not have any of these aspects.
What is virtual infrastructure?
When we talk about a virtual infrastructure, we are talking about a resource such as a processor, memory, disk, set of applications, or any application unrelated to a physical product but created through computational mechanisms. From a development perspective, the creation and management of virtual infrastructures is part of the DevOps concept, which encompasses development systems.
There are seven crucial aspects to consider:
Automation of tasks related to development. The intention is not to have to be remembering commands to do things but to have scripts that automate it.
Virtualization. It refers to using virtual resources to store, publish all development steps and deploy the software.
Server provisioning. Virtual servers must be prepared with all the necessary tools to publish the application.
Configuration management. It must be controlled by a version management system where testing is allowed, and the environment in which the software is running can be governed at all times.
Deployment in the cloud. Applications publishing on virtual servers.
Software life cycle. Definition of the different facets in the life of an application, from design to support.
Continuous deployment. The life cycle of an application must be linked to agile development cycles in which each new feature is introduced.
How to plan the virtual infrastructure
It is becoming increasingly common for companies and organizations to opt for virtual infrastructure, thus increasing the number of product offerings and competition among providers. SMBs are the ideal candidates to get the most benefits from virtual infrastructure; they require a correct implementation to migrate physical servers, convert them into virtual ones and make data management more effortless.
Companies can obtain a lower cost and less complexity in managing their systems through a good virtual infrastructure. For any project to be successful and profitable, it is essential to have excellent and comprehensive planning, know the fundamental concepts, and prevent possible obstacles.
Next, we will show you some of the points that you should consider to implement your virtual infrastructure.
Goals and objectives. If clearly defined, they will help the project move in the right direction by ensuring a flexible, secure, and cost-effective solution that meets the business needs.
Analysis of the current infrastructure. It is necessary to identify if the existing infrastructure is a candidate for the virtual infrastructure.
Application analysis. Before deciding whether an application will be migrated to a virtual environment, it is essential to check with the vendor for technical support in a new environment.
Plan the virtual infrastructure. Once the physical infrastructure and its applications have been inventoried and analyzed, the virtual infrastructure must be planned in more detail.
Evaluation of possible solutions. The number of solutions and servers on the market has increased.
Discovering Beyond Technology
At Beyond Technology, we have four fundamental pillars: Business Intelligence, Business Transformation, Business Value, and Technology. By uniting these four pillars, we have more than 30 years implementing and supporting technology projects for different industries around the world.
Find out what we can offer you to implement your company's virtual infrastructure and what you can achieve. Contact us here!