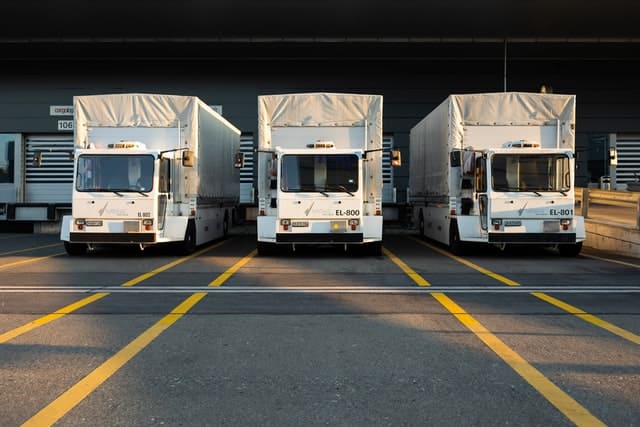 For all companies with transportation services, their most important asset is their fleet; therefore, to extend its operational life, it is necessary to have correct fleet management to offer a competitive and quality service to customers.
Fleet management is essential in any company because it allows planning the use and maintenance of logistic transportation according to the possible resources.
In the same way, the fleet management allows,
Optimize routes
Detect when to perform preventive maintenance on units
Collect data to evaluate drivers or services
Advantages of software to manage transportation fleets
Performing these tasks requires a lot of time, so to simplify them, it is necessary to have transport fleet management software that allows faster and more efficient decision-making.
Among the various advantages of fleet management software, we will highlight locating the units in real-time utilizing GPS.
At the same time, a record is made of the trips made by the vehicles, which allows us to know how fast they are going and if they have encountered mishaps or accidents along the route.
On the other hand, it is essential to control vehicle maintenance in fleet management. This assignment can also be done by the software, which also offers information such as:
Fuel consumption
Driving habits
Time of each trip and stops
In addition, perform evaluations of the fleet to detect errors or points for improvement.
In the same way, a transport fleet management software facilitates communication between customers and the company and between the company and the drivers.
Customers can know when their order will arrive and assess the delivery method. At the same time, drivers can accept services, notify changes, or report delays due to accidents or traffic.
Other criteria, such as the rate of successful deliveries, increase considerably with the transport fleet management software. This happens since it plans shorter delivery routes, which allow savings in inputs such as fuel and require less effort; simultaneously, it creates contingency plans and monitors different incidents.
Find the best option for your business.
Performing transportation fleet management correctly and bringing the above benefits will increase your company's profitability, which will become more efficient in terms of income and expenses and make your customers more loyal.
According to the Mexican Association of Online Sales, some of the aspects to improve in transport fleets is the logistics of the processes (15%), which can be reduced by optimizing the transportation fleet management through software. This will help you streamline the processes in your company that you can find at Beyond Technology.