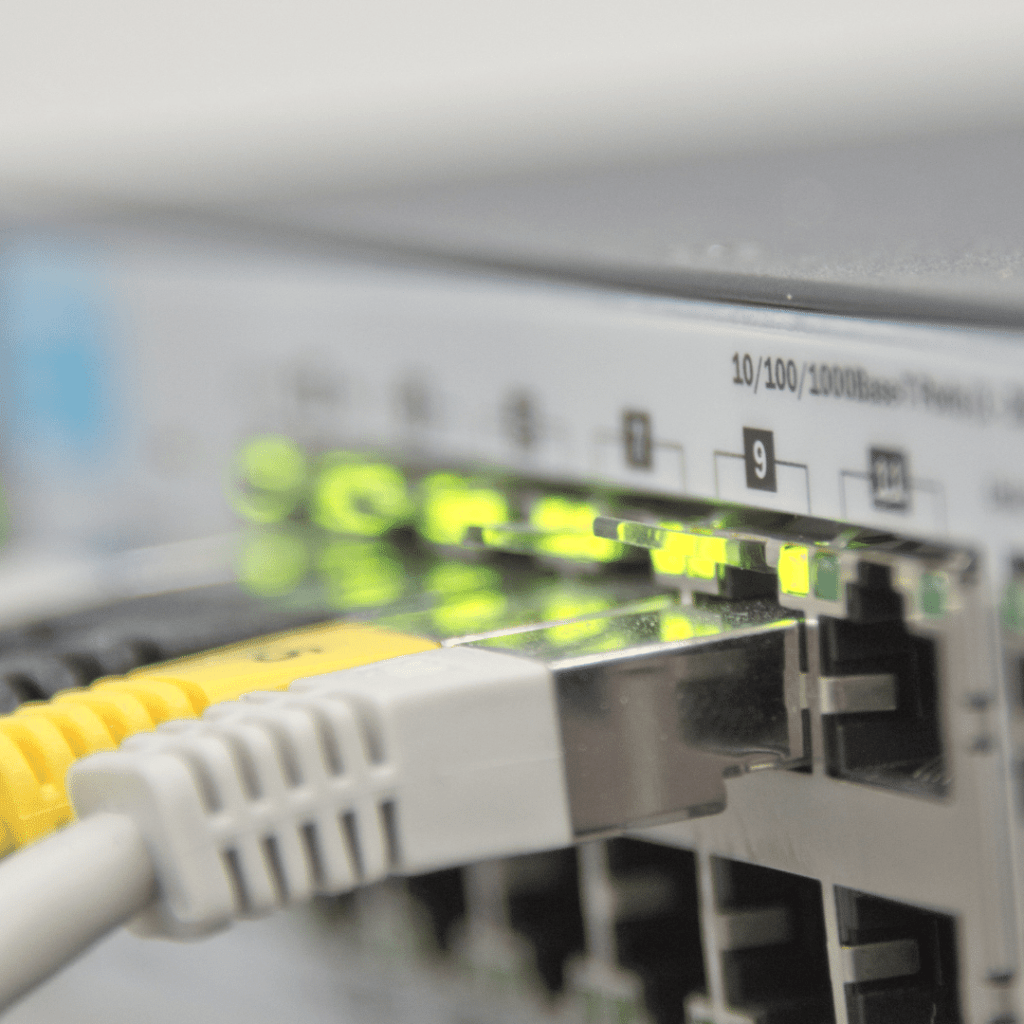 The technological architecture of any business must have network switches. They are essential components of any network. 
In a building or campus, they link multiple devices to the same network, including computers, wireless access points, printers, and servers. Connected devices can exchange data and communicate with one another thanks to a switch.
As your business grows, so does the need for a reliable and secure network.
They have significant advantages, you can improve the efficiency in sending data, so information flows better between devices. In addition, the bandwidth is not divided by the number of computers.
You will be able to achieve excellent connection quality once you have created your network between all the computers. Perfect for any situation where the wireless connection is not working well.
These devices can also help improve security by segmenting traffic and isolating sensitive data. With so many different switches available, choosing the right one for your business needs is essential. Here we'll talk about the different types and how to choose the right one for your business. 
Switch types
Although there seems to be no consensus in the networking world to establish a precise classification of one of the most crucial network devices in existence since there are many models and variants, we will try to simplify it a bit for you:
Desktop: this is the most basic type of switch, offering the basic switching function without additional features. They are commonly used in the home or small business networks.
Unmanaged switches: these are typically used to build small, medium-performance networks. They do not support configuration options and usually have similar characteristics to desktop switches but with an increased number of ports. 
Managed switches: used for connections in medium and large networks, they must also offer advanced configuration and management features. 
Medium-performance: designed to form the core or backbone of a medium-sized network, they also provide high performance and advanced functionalities.
High-performance: due to their high modularity, they are used in large corporate or campus networks and are even used by operators to form their metropolitan networks.
What should you consider when choosing the right switch?
When choosing a switch for your business, there are many factors to consider:
Size of the company: will determine the scope you need to cover. Here you should consider the computers and the number of ports available.
Budget: the price range can vary depending on your needs. An unmanaged switch may be the best option if you have a limited budget.
Your network requirements: An unmanaged switch is likely to be sufficient if you have a simple network.
Speed: switches will be able to work at one speed or another depending on the network's transmission capacity and also its capabilities. 
Level of support: if you feel comfortable configuring and managing your own network, buy a managed switch. It would be best if you also took care of its maintenance. A fan will be necessary to keep your equipment in good condition.
Switches guarantee a connected network. They are an excellent alternative to a wireless connection. Even if it works over an Ethernet cable, it is easy to create your own network with a switch. 
You can access data from another computer quickly and without downtime. However, some object to the inconvenience of not being wireless. Before choosing a network switch model, consider your context: how you will use it, the number of computers you want to connect to the network, the speed at which you will need to work, and whether you think it is convenient to have a cooling fan.
Now that you know more about what switches are and how to choose one, to implement an effective strategy and transform your business, contact the experts in technology infrastructure, Beyond Technology, with partners like Juniper, who will guide you through their best solutions and equipment.