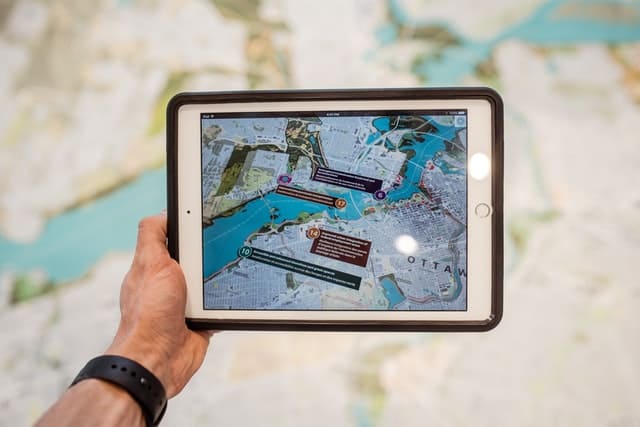 When it comes to fleets, it is increasingly common to improve and increase productivity with state-of-the-art technology that provides dynamism and optimizes each task; this is where vehicle telemetry software comes in.
Technology has been a great ally of humanity because through a computer, tablet, or cell phone, it has helped us to solve everyday problems – and not so much – in an agile and assertive way.
It is necessary to analyze the data generated by sensors and vehicle telemetry thoroughly to take full advantage of this type of technology's results and benefits. If done correctly, it will make a difference in the control and evolution of the operation.
Below, we explain what sensors and vehicle telemetry are and the benefits they can bring to your company. Read on!
What is telemetry?
Telemetry focuses on the remote measurement of data for a monitoring center; in this case, to know and understand how your vehicles are operating.
"Tele"- means remotely.
"Metry"- means measurement.
The indicators endorsed include:
Drivers' driving
Fuel consumption
Routes driven daily
Ranking of the best and worst drivers
Excessive speeding, sudden braking, and acceleration
Excessive RPM
Inactive engine
Knowing these aspects provides you with excellent results in savings and fleet safety.
Benefits of sensors and telemetry in fleet management
Drivers ranking
One of the main aspects and benefits of sensors and vehicle telemetry focuses on maintaining "Driver Ranking." Telemetry lets you know who your best and worst drivers are and how they drive the vehicles. This way, it will be easier to know who is worthy of a bonus and who should be trained better and incentivize them to do their job superior.
Fuel consumption control
Do you spend too much on fuel? Through sensors and vehicle telemetry, it is possible to identify everything that happens in the vehicle. And when it comes to fuel, you get an incredible benefit, since you will be able to determine how much each driver spent, in which trips, in which schedules and routes in a very detailed way and thus take practical actions in the fleet.
Accidents reduction
With the sensors and vehicle telemetry, you will be able to follow, in real-time, the speed at the same time as in the vehicle panel; this way, you will be able to alert the drivers if they are speeding.
In addition, you will be able to set a speed limit according to the characteristics of the road and monitor the vehicle according to the stipulated parameters.
The fleet manager can add this data to the driver profile to prepare the rankings, giving significant weights to each factor.
In addition to being a danger to the people involved, traffic accidents generate financial and company image damages. Prevention is important!
Implement sensors and telemetry in your fleet with Beyond Technology
Don't think twice! Sensors and vehicle telemetry are a great ally in fleet management. Implement this technology and measure and consolidate all the data about your operations quickly, assertively, and safely.
Visit our website Beyond Technology and talk to an expert who will guide you through the entire process.