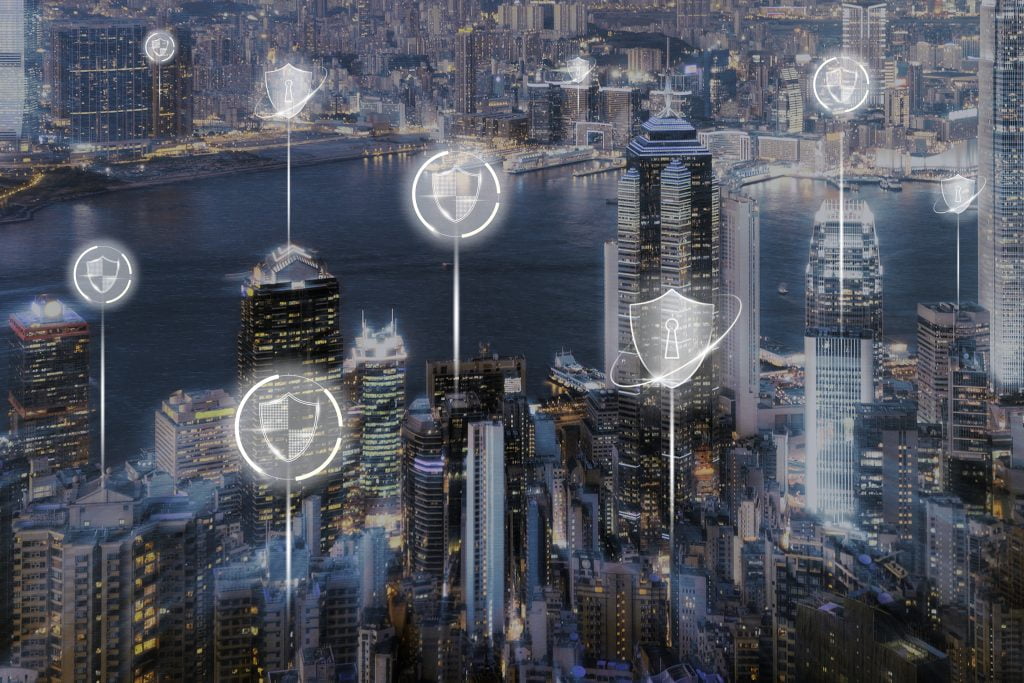 At this point, the Internet of Things (IoT) can help generate great opportunities, but it is also essential to talk about the Internet of Things Cybersecurity.
The world is becoming increasingly digital, so much so that tablets and smartphones have displaced, for example, notebooks in schools.
This digitization is driving companies to develop next-generation technologies that help make life even simpler.
While IoT can bring multiple economic benefits in different sectors, such as:
Education
Transportation
Manufacturing
Retail
Energy
Transportation
We must also talk about the issues involved on the Internet of Things Cybersecurity.
IoT deployments present new security, privacy, and compliance challenges for companies looking to evolve with this technology.
Although IoT solutions in smart facilities help reduce operational complexity and costs and streamline time to market. The protection of sensitive data must also be considered.
What to know about the Internet of Things Cybersecurity?
Internet of Things for Business can offer organizations a real boost, but since they are connected to the internet, they can be vulnerable to cyberattacks.
For example, 55% of IT professionals say Internet of Things Cybersecurity is their top priority, according to a survey by 451 Research:
(https://451research.com/blog/1934-survey-finds-security-continues-to-be-top-priority-in-deploying-iot-projects).
The security concerns are because, from corporate servers to cloud storage, cybercriminals can find a way to use obtained information to their advantage at many points within an IoT ecosystem.
As we have mentioned before, the Internet of Things for Business does not only apply to tablets or smartphones in offices, as it includes connections to, for example, manufacturing robots equipped with sensors.
But the Internet of Things for Business also has more everyday applications, such as:
smart locks
thermostats and lights
voice assistants
sensors connected to printers or CCTV cameras
If these applications suffered a cyber-attack, the company's security would be as compromised as if a hacker were to enter the cloud to review private files and documents.
Tips for improvement
Control mobile devices such as tablets, phones, etc. If one of these devices goes missing, the organization's information and data can be accessed and compromised. It is also vital to have biometric passwords to prevent anyone outside the organization from accessing the equipment.
Implement automatic antivirus updates as a primary measure for Internet of Things Cybersecurity.
Require secure login credentials, preferably change passwords regularly, and prevent employees from using the same password to access different devices.
Implement end-to-end encryption by encrypting data at every communication junction between different connected devices.
Make sure device and software updates are available and install them on time, and as mentioned above, implement automatic updates for the benefit of Internet of Things Cybersecurity.
Keep track of available device features and disable unused features to reduce the chances of an attack.
Choose an expert Internet of Things Cybersecurity provider, such as Beyond, to help you drive Internet of Things for Business by providing unique, comprehensive solutions that prevent cyberattacks.
At Beyond, we have an Internet of Things Cybersecurity model that integrates technology and services into operations. These models help our clients create innovative experiences and help empower their business transformation.
We invite you to contact us to learn more about the Internet of Things for Business and Internet of Things Cybersecurity and how we can help your company grow, accelerating its move to the digital world.