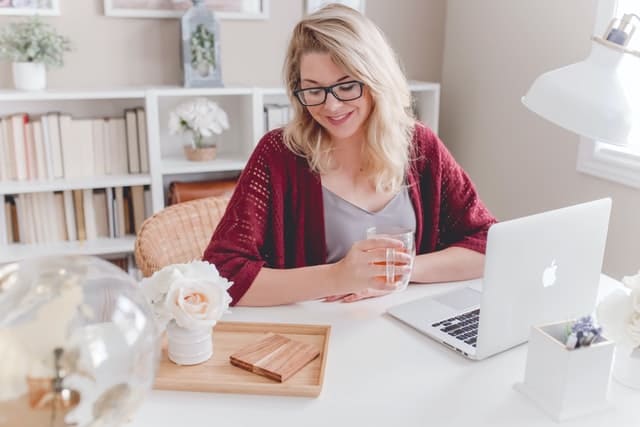 Ensuring business continuity with digital workspaces
The pandemic has gone from days to months, and the initial chaos caused by the coronavirus has gone from novelty to normality. Therefore, the best-prepared companies just moved to digital workspaces that ensured business continuity without putting employees at risk.
However, many companies have had to make quick decisions and set up remote work methods in a short period. Their goal has been to allow employees to only work and be productive, not necessarily to strive for a well-designed digital workspace environment that is efficient and does not compromise business security.
Whether it is the local IT workforce facing downtime, network issues with decentralized traffic, or keeping that "reality" secure offsite, companies must act to ensure that their initial efforts do not cause more problems later. The challenge for them is to stay the course and stay in business.
New challenges, new work styles
Scammers and online attacks are on the rise: hackers take advantage of the uncertainty and concern of the population, design and offer fake solutions for Covid-19, false government updates online, or take advantage of the sudden increase in applications and design some that pretend to facilitate collaboration and communication in work teams.
Even though the basic principles of "cyber hygiene" are very relevant, it is still easier to monitor employees' commitment to company security when they are at corporate or company offices using company-provided devices.
Typically, organizations that have equipped their employees with laptops or smartphones purchased at a random retailer or allow them to work from their personal computers do not have the same visibility and security. You don't have the same kind of "control" as you would with a 100% enterprise device.
In an ideal world, most companies should operate with a "Zero Trust" approach where the security strategy does not base any more on the trust given to the users connected from the company's network, but on the evaluation of the users' conditions when they want to use an application or service.
However, many organizations are not designed to implement this zero-trust approach, have focused only on protecting the enterprise perimeter that is very vulnerable in today's 100% home office/ remote-work era. They can remedy this by placing security at the heart of the system and integrating it to provide total protection without compromising team productivity. To achieve this goal without restricting employees in their work, they must have visibility of all approved devices and applications used by their staff. Essentially, organizations need to implement digital workspaces that are robust, secure, and accessible from anywhere.
Renewing the way we work in the future
The past few months have shown us how fragile job continuity can be without digital workspaces.
Not everyone dedicates to telework/home office. Many field workers, companies, and structures like hospitals or temporary schools and colleges, need remote assistance. As organizations rapidly expand their services and support to a remote workforce, these companies are increasingly adding IT resources and turning to cloud environments, even for a temporary period. To delivering infrastructure, IT, applications, networking, and security anywhere and on-demand, the cloud was and continues to be the answer.
Thus, thanks to the cloud, companies are not trapped in a straitjacket; if the situation changes in a few months, they can adapt their needs and digital workspaces to the new conditions without being tied to considerable investments in infrastructure.
Be part of the new standard and prepare for the next 10 years
Let's take, for example, a small online-only retailer delivering its products, a global bank trying to onboard thousands of employees remotely, or a temporary hospital implementing new technologies. IT teams must be dynamic, mobile, portable, and organizations must define how to stay in business despite crises.
From ensuring the security of the current remote workforce to being able to relocate quickly in a new crisis, companies must be prepared for any eventuality to ensure business continuity for their customers, their employees, and themselves.
The above requires a foundation or platform from which you can operate in a secure, flexible, and decisive manner. More events will shock in the coming months, but decisions made today can ensure that, whatever happens, your organization will be well equipped and prepared to mitigate the impact of these changes.
With Beyond Technology, you can get help from experts in business continuity and digital workspaces for companies. Contact us! We can help you.