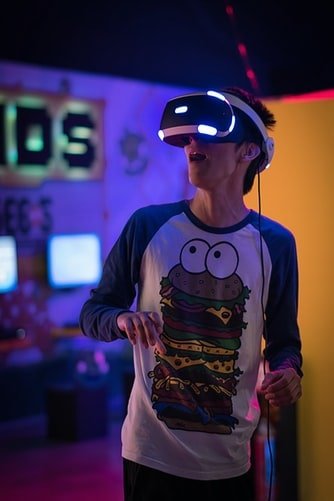 The before and now of enterprise WANs
For decades, enterprise WANs have evolved very slowly. It has been a long road from the early days of using TI and Frame Relay for what were then ultra-fast connections to today's high-capacity MPLS networks. Speeds have increased, but WANs are often expensive, vulnerable, and prone to outages.
Today, enterprise WANs are experiencing an urgent need for transformation. The pandemic accelerated the shift to remote working and the adoption of cloud applications and services, leading to even higher expectations for digital experiences. Operational pressures are increasing and cyber threats are on the rise. Fortunately, innovations such as AI, SD-WAN, and Secure Access Service Edge (SASE) have emerged that promise to transform enterprise WANs as we know them.
With so many customer and employee experiences relying on digital infrastructure, there is no room for downtime, maintenance windows, or errors that cause unplanned outages. The enterprise WAN must be ready for anything.
Four characteristics of a modern enterprise WAN
Enterprise WANs must be flexible, agile, secure, and resilient. Organizations must be confident that their enterprise networks, no matter how far they extend, will adapt to changing requirements, proactively protect and secure the business, be operationally efficient and deliver a superior user experience to employees, partners, and customers.
Private WANs must be flexible: Business requirements are always changing and IT leaders can never be sure what unforeseen requirements may be around the corner. However, bandwidth consumption continues to increase. By 2019, WAN bandwidth was already growing at 30% per year, and that was before the pandemic. The number of IoT devices and sensors transmitting data over the network is also growing rapidly as organizations shift to real-time automated operations.
Businesses need enterprise routing platforms that suit different uses, whether for connecting remote locations, data centers, or WAN aggregation. This flexibility should also extend to how IT leaders acquire and manage enterprise routing capabilities, whether it is a traditional CapEx purchase or a pay-as-it-grows license.
WAN configuration and operations must be automated: The pandemic increased the pressure on IT teams to do more with less, and automation offers the path forward to more scalable operations. Enterprises need modern routing platforms that can provide end-to-end visibility, identify potential problems and take action when necessary. The combined power of predictive analytics, automated actions and network telemetry can ensure real-time user experience and reduce the workload of network support teams.
Security must be integrated, not "bolted on": By now, employees around the world have adapted to their work from home routines, and that includes cybercriminals who have more opportunities than ever to intercept valuable data, disrupt operations or undermine customer confidence.
Security must be integrated into the structure of the enterprise WAN, with a built-in defense that automatically protects users, applications, and infrastructure anytime, anywhere. As well as changing the dynamic, applying security policies at all connection points, from home offices and branches to central offices, data centers, and cloud instances.
Private WANs must be ultra-resilient: There is no margin for error in a digital world. Fleeting delays cause user frustration, and business operations from sending an important email to retail purchases and robotic manufacturing lines, cannot be stopped.
The very foundation of an enterprise WAN is a highly resilient routing platform that has been designed from every angle to deliver a resilient, redundant, and unstoppable network. Analytics and automation can prevent problems before they affect the user experience, with real-time network telemetry, automated status and diagnostics, and service assurance.
Where to find Enterprise WANs
At Beyond Technology, we are excited about the future of enterprise WANs and the possibilities it offers organizations to improve user experiences. Contact us to install, improve or evolve your organization's enterprise WAN.