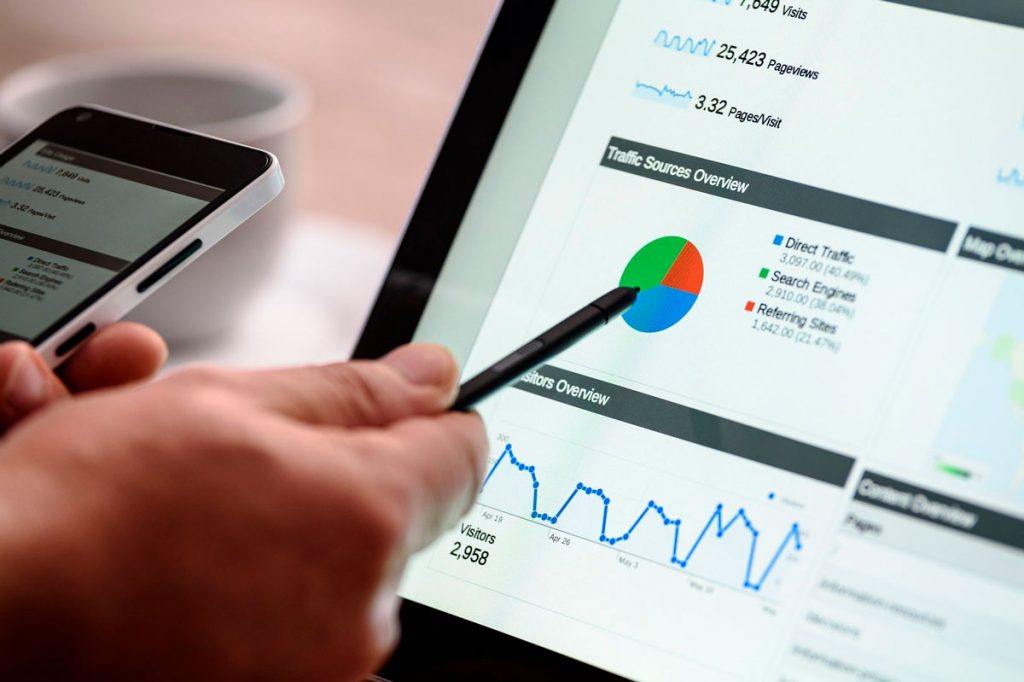 Technological challenges in a pandemic
One of the main problems with technology is the incorrect use of terms because rather than giving us an idea of what they refer to, they confuse us more and this causes many projects to be unsuccessful because from the beginning we did not have a full clear idea of what we wanted to do.
In this pandemic, the terms digitalize, automatize and transform have been heard a lot because circumstances have forced us to "digitalize" in order to continue working remotely, but in many cases, we do not know where to start or what to expect. The truth is that people have used these words in an interchangeable way, a situation that contributes more to this confusion that leads many people to disappointment for not reaching the objectives they had planned.
Let me describe with examples what each of these terms refers so that companies know the path they should follow to implement some of these technological strategies so that they can create value for the company and assure that they survive despite the circumstances:
Digitalize
When I asked my wife, what digitalize meant to her, she replied: To scan something. I think that's an accurate and simple definition to understand. So, when we scan a document, we are transforming it into something that can be later consumed electronically. But not only that, if we record audio, we are also digitalizing it so that we can play it later on a speaker; and when we take a photograph, we are capturing a moment that we can later recreate on the screen of our cell phone or television.
In the business world, digitalization has been associated with the term "paperless", this means have all the information in an electronic form and stop using paper. But is it possible to say that a company has been digitalized if the only thing it has done is scan documents? Not really.
Carrying a sheet of paper to a computer, laptop, or cell phone does not represent digitalization by itself. Let's imagine a person that must generate credits and must take pictures of documents, for example, an official ID. The process of taking a photograph of the ID is already digited, but it is useless if the image must be sent to capture to fill in the information in the company's system, in other words, it must go through a "digitization" process to be able to use the information. This of course does not make any sense and it does not create any value for the company.
Besides having the ability to collect, transmit and electronically reproduce information, what is essential is to be able to collect all this data and make it actionable, if these process actions can also be performed without the help of a human being, then we say that the process has been automatized.
Automatize
For many years the word automatize has been associated with robots, perhaps encouraged by all those science fiction movies in which such robots develop human-like capabilities to think and take actions in response to different stimulations they get from the outside. Leaving fantasy aside, we could say that automatization is the capacity that we provide to applications or systems (robots) so that these can take actions depending on the information and instructions they receive (external stimulations) that may come from human beings or from other machines.
In the example, I mentioned before of the person who generates credits if its application has the capacity not only to take the picture, but also to identify the name, date of birth, gender, etc., and to make it directly useful to its client system, then, yes, the data capture process has been automatized. Moreover, you have generated a record that is now actionable and prone to be automated. For example, if the person can be located by his FCR or DNI, the information is sent directly to the credit bureau in order to obtain a rating and determine within seconds if the person is susceptible to such credit. Here we say that the process has already been automated.
But automatization can't be a process that should be taken casually, it has to be carefully planned and executed because otherwise, in the words of a friend of mine, "automation will only help you do stupid things faster". So, a company must be very clear about what it wants to automate, how it is going to automate it, and what it wants to automate it for, in order to be able to start generating value for its business.
Transform
So, what's next after you have digitized or automated a process? You need to start figuring out how to make that information and those actions smarter in order to help improve the final customer experience or even change the business model.
For the first case let's think about Starbucks, how could a company that sells coffee, a simple commodity, have built an empire of millions of dollars and distinguish itself in the market? The answer is simple, it had to do with technology and the user's experience. The enterprise was one of the first to offer internet access via free WiFi to its customers, as a result, people began going to work, to study, to settle agreements, with the excuse of having a cup of coffee. In other words, technology allowed Starbucks to change drastically the experience of going to buy a coffee so that clients are willing to pay much a lot more for a coffee in order to visit what is now considered an extension of their office or school.
For the second case, let's take the example of Netflix, a company that was dedicated to renting movies in DVD format at home. They realized that for Blockbuster customers, it was very difficult to go to the physical store and rent a movie, which in many cases was not even available, and then face the pressure of watching It and then return it on time under penalty of paying an expensive late fee. So, they decided not only to deliver the movie to their customers' homes but to make it available so they could watch it whenever they wanted, on whatever device they wanted, and without paying any kind of penalty. Streaming technology, at that time incipient, helped Netflix to completely change its business model and to become the king of digital content, making it compete with the movie industry and making it tremble.
With the terms clearer, we can understand what path our company should take. As you can see, the way in which I introduce each of these terms is like a growth model, I mean, of course, we must start with the basics, which is having the information in a digital format. After that, we must begin to see how actions can be taken without the intervention of a human being, and that processes become much faster, this gives us a much better reaction capacity and allows us to make the right decisions at the right time.
Finally, the idea here is to transform the business, to make it something sustainable, resilient and that allows us to give continuity to the operation no matter if there is a pandemic, an earthquake, a hurricane, or even a war. The point is no longer whether I must transform the business to survive in this new normality, but to transform the business to be able to exist in this new normality.