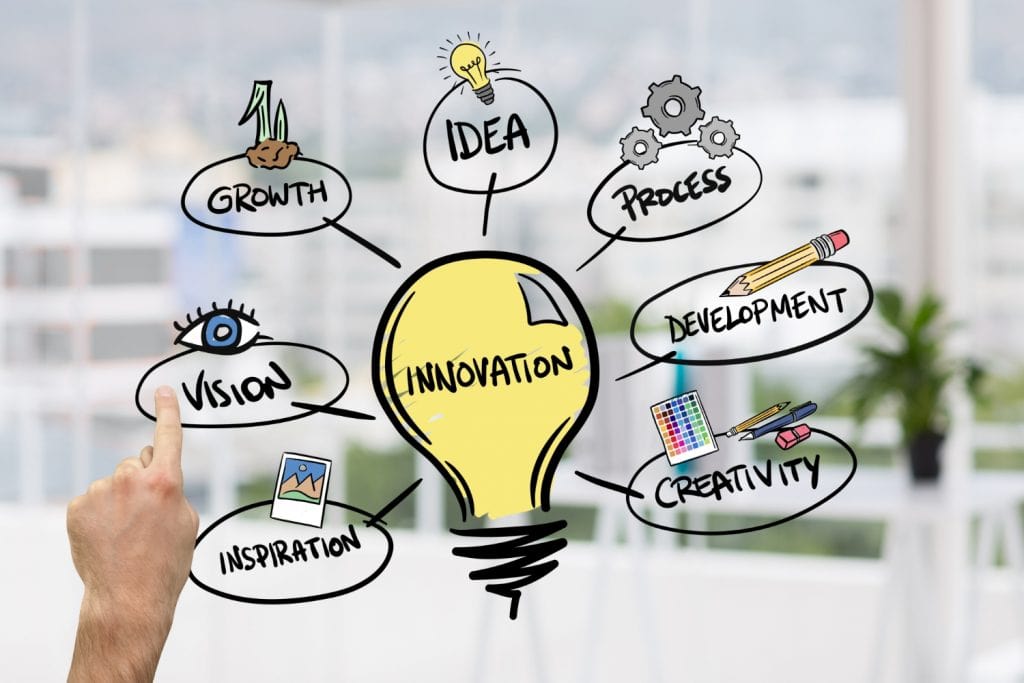 Transformations are certainly good
Hello and welcome to the totally renewed Beyond Technology. As the old saying goes "To Innovate or Die" and we certainly do not want to, and we feel VERY far from dying. Change is good and, in our case, it is to improve and feel good doing what we like the most.
We have decided to rethink our business model and work philosophy to continue achieving our mission: Enabling business transformation through technology.
If you are already our customer, you can be sure that our attention and services will remain the same as always and, in fact, we are making these adjustments and upgrades to offer you an even better service to innovate together. If you have any questions or suggestions, please contact us, and let us know.
The four pillars of the Beyond Technology model
If you are not yet a Beyond client, we would like to take the opportunity of this blog post to tell you a little bit about us and our services that can lead you to new horizons and innovate your company. As we explained previously, our mission is to enable the digitalization of business thanks to a variety of technologies; we carry out this digital evolution by implementing our transformation model, which consists of 4 pillars:
1.- Business transformation
2.- Business Intelligence
3.- Business Value
4.- Business Technology
These 4 pillars cover many solutions for different industries such as hospitality, human resources recruitment, general retail, healthcare, education, customer service, livestock production, logistics and transportation, finance, and many others.
Practically, if you oversee a company or organization, this will be very useful for you:
We support you to obtain technology perfectly aligned with processes and people to generate disruptive changes and innovate in the business strategy.
We help your management to make better business decisions based on intelligence generated specifically for your business.
We guide you to establish a process improvement and optimization plan that will bring economic benefits.
We strengthen (or create from scratch) an IT infrastructure that guarantees the continuity of your business.
Whether you need one of the above options or all of them, you have come in the presence of true experts, and we can help you.
Do you need to optimize software development processes? We have the tools to do it.
Need to modernize your networks and infrastructure? We have the routers and switches to do it.
Do you need an application for your company or your customers? We build in any environment and operating system.
Do you need your equipment to be efficient in any part of the world? We help you digitize workspaces.
Need to simplify operations? We can support you to automate processes with the help of Artificial Intelligence.
Do you need mobile devices for your workforce? We have the latest generation devices.
Do you need to innovate in the management of a fleet of vehicles; We have the best asset management platforms.
Do you need data for your company? We can help you collect information that is useful for decision-making.
Do you need to improve the attention and response to your customers or collaborators? We are experts in integrating virtual assistants that provide intelligent and automated customer service. Our scope, as you can see, is incredibly broad and so are our solutions.
We have the tools to innovate your business
Enterprises are struggling to innovate. Trust us, we know it and we have seen it, that's why, with our model, we integrate technology and services into our customers' operations to create innovative experiences and promote digital transformation. Computer virtualization technologies, IT infrastructure improvement technologies, enterprise management, and security technologies, and much more! If you have any questions about our services or you are already decided and want to directly hire any of them, please contact us, we look forward to helping you!