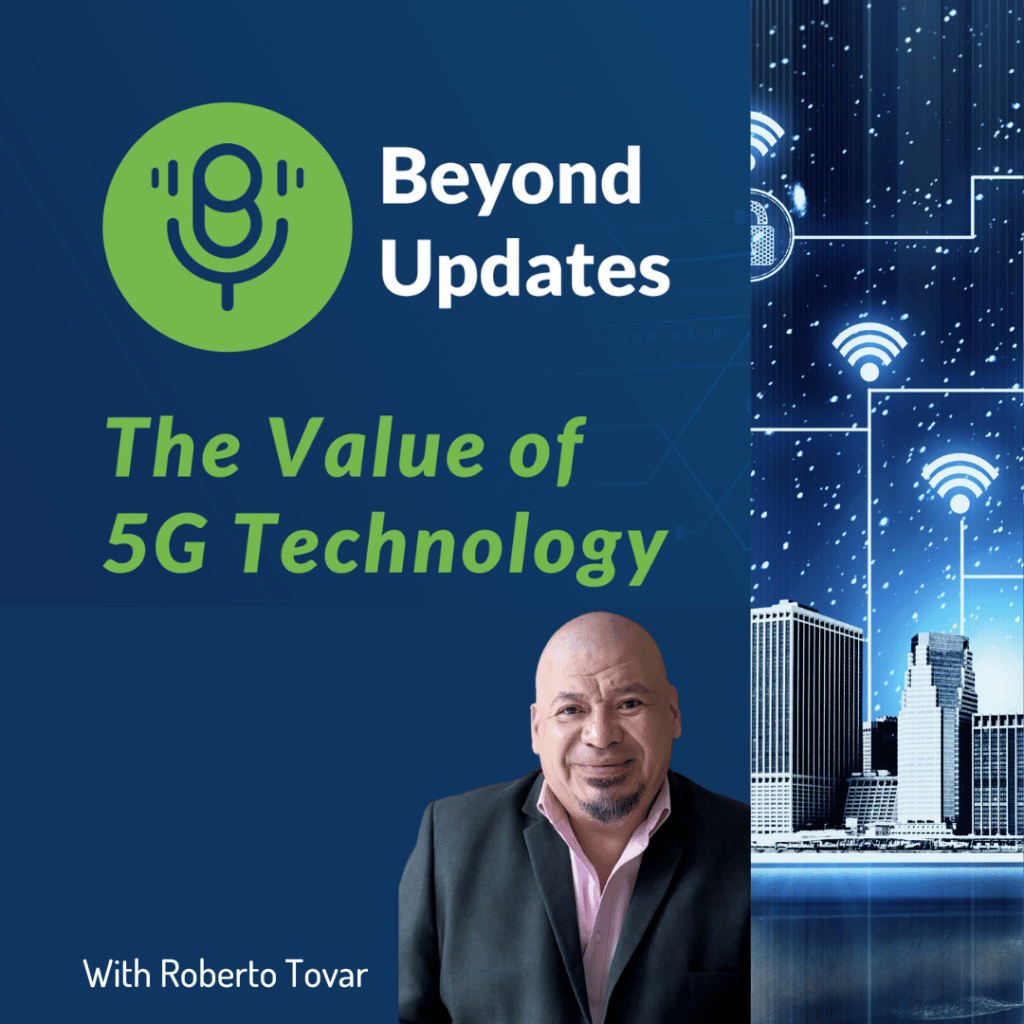 5G is the fifth generation of cellular technology. It is designed to increase speed, reduce latency, and improve the flexibility of wireless services. It offers a theoretical maximum speed of 20 Gbps, while the maximum speed of 4G technology is only 1 Gbps, it also offers lower latency, which can improve the performance of business applications and other experiences.
Their arrival has caused a major paradigm shift in the way we perceive and interact with technology. With its lightning-fast speeds, enhanced connectivity, and low latency, 5G technology has the potential to change the way we live, work, and communicate in ways we never imagined before. In this note, we will explore the value of 5G technology and its impact on various industries.
Benefits of 5G technology
• Greater speed and efficiency:
5G networks are capable of delivering data transfer speeds up to 100 times faster than current 4G networks. This increased speed has a direct impact on the efficiency of various applications, from file downloads to media streaming. 5G technology can also handle more simultaneous connections, reducing latency and providing a much smoother experience for users. This makes it a game changer for industries like gaming, virtual reality and remote surgery.
• Improved connectivity:
5G technology offers an improved and more stable connection, allowing devices to communicate with each other with greater precision and efficiency. This enhanced connectivity enables seamless communication between various devices, including smartphones, wearables, and other IoT devices. With this technology, the possibilities of what we can do with IoT devices are virtually limitless, from smart homes and cities to industrial automation.
• Enabling new use cases:
One of the biggest advantages of 5G technology is its ability to enable new use cases not previously possible with 4G. For example, 5G technology makes it possible for autonomous vehicles to communicate with each other, improving road safety and reducing traffic congestion. In addition, it can support mission-critical applications, such as remote surgery, where the low latency and high-speed connectivity of 5G networks are critical to success.
5G boosting the economy
5G technology has the potential to boost the economy in many ways, from creating new jobs to developing new industries. With 5G networks laying the foundation for new use cases, there will be a demand for new products, services and solutions that will drive economic growth. In addition, it will improve the efficiency of existing industries, reducing costs, increasing productivity, and providing a competitive advantage.
In conclusion, the value of 5G technology is immeasurable. From improving connectivity and speed to enabling new use cases and boosting the economy, this technology is a game changer and has the potential to revolutionize the way we live, work and communicate. Whether you are a consumer, business, or public sector organization, this technology offers opportunities not to be missed.
If you are interested in learning more about the great value that 5G technology brings, listen to our podcast on our spotify channel here, our expert, Roberto Tovar, explains in detail how we can take advantage of it.