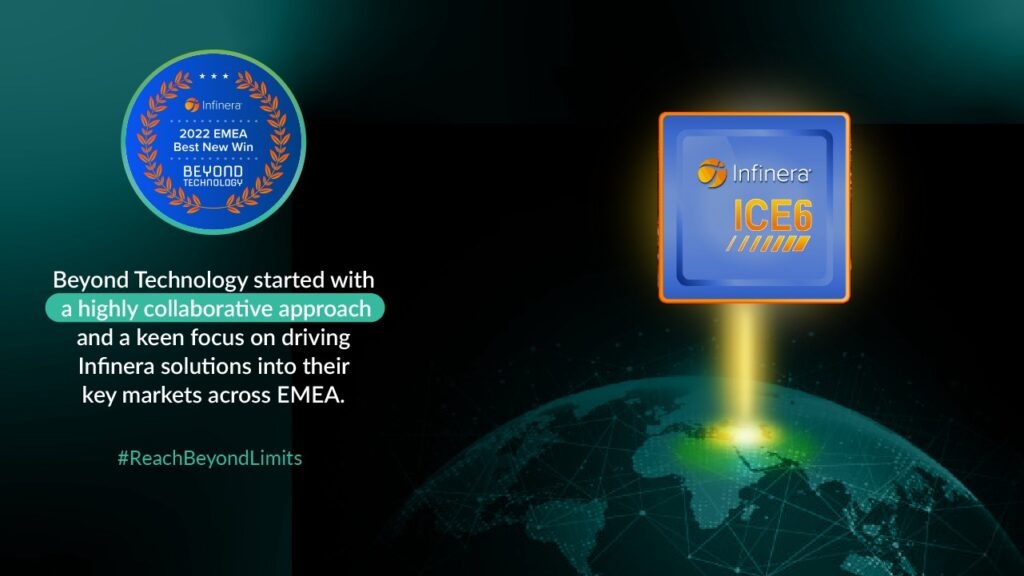 Infinera recently awarded Beyond Technology Global Gold Partner status, which will allow us to be part of one of the largest IT technology networks in the world.
Now, in 2022, Beyond Technology has expanded its partnership with Infinera in the EMEA region, extending an established relationship between the two companies in the Americas. The partnership got off to a strong start with a collaborative approach focused on driving Infinera solutions into key markets across EMEA. The companies have high expectations for this partnership to thrive and grow, with exciting possibilities beyond their first joint project.
The project was a joint effort for a Tier 1 service provider in the Middle East and one of the world's largest content providers. It utilized Infinera's ICE6 technology and was delivered in record time, creating an end-to-end network in the region to support the FIFA World Cup. This successful project demonstrates the power of the partnership between Infinera and Beyond Technology, and the potential for further collaborations in the future. Read the complete success story here.
Beyond Technology's expertise in network infrastructure and Infinera's innovative solutions create a strong combination that can deliver high-performance, reliable networks to customers across the EMEA region. This partnership is a testament to the importance of collaboration and innovation in driving success in the technology industry.
Overall, the partnership between Infinera and Beyond Technology holds great promise for delivering cutting-edge network solutions to customers in the EMEA region and beyond. As the companies continue to work together, we can expect to see more exciting developments and innovative projects that push the boundaries of what is possible with technology.
Read the reflections from Infinera's 2023 Global Partner Conference!