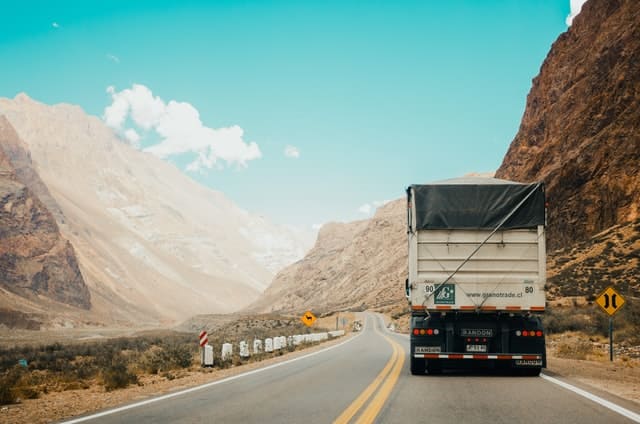 How to improve productivity with GPS tracking and FSM software for fleets
If you manage a field service fleet today, you're probably familiar with GPS tracking devices and field service management (FSM) software. But you may not be aware of all the ways these products can help boost your fleet management productivity.
The truth is that GPS and FSM software combine to create a powerful tool for fleet management. They can improve routing, increase customer satisfaction, help keep technicians safer on the road, reduce insurance premiums, improve in-fleet communications, and much more.
These are just some of the ways these technologies can improve the productivity of your fleet:
Effective fleet management spends as little time as possible sitting in traffic. Fortunately, advanced GPS tracking software routes can help your drivers avoid traffic jams, accidents, road construction delays, and other road hazards. With less time spent on travel, your technicians can spend more time on what matters most: service.
Helping to keep employees safe on the road
In the aftermath of an accident or sometimes even a near miss, productivity can suffer. Not only that, the last thing you want to do is put your employees or other drivers at risk. With full-featured FSM software like Azuga Fleet, you can automate fleet management safety. Individual safety scores encourage drivers to follow good habits while providing additional training and guidance to those who need it.
If your GPS platform only tracks trucks and vans, you may be wasting time locating other assets, equipment, and inventory. Unlike manual scanning methods, GPS asset tracking eliminates human error and shows where each asset is currently. You can even set up «geofencing» to notify you if something is lost or moved without authorization. So the next time you need a generator, backhoe, or storage container, you won't have to ask where it is or try to locate it for several meters. You'll see it on the same map you use to track drivers, allowing you to optimize asset dispatching and keep track of all assets.
Automate maintenance programs
Breakdowns and mechanical problems can waste a great deal of time. Preventive and predictive fleet management maintenance programs reduce the frequency of mechanical failures, which means your vehicles can stay on the road longer, and drivers spend less time dealing with breakdowns. Devices that plug directly into the vehicles' OBD port allow you to receive diagnostic codes data and other information related to maintenance and repairs. You'll also want the software to schedule routine maintenance tasks for each vehicle in the fleet, preferably based on actual miles driven rather than calendar dates.
Fleet management quick facts and overviews
If your current system requires you to log in to different programs to view basic details about your fleet, maintenance, asset locations, and other vital information, it's time for an upgrade.
An all-in-one FSM software should provide you with a dashboard that displays high-level data with important fleet information at a glance. It gives you a clear picture of your fleet management in one step. You can then click on any specific statistic to get more information and go into detail. Stop wasting time trying to find the information you need every day, and look for an option with a clear dashboard and customizable reports that give you the information you need at a glance.
Increase customer satisfaction
With a proper GPS tracking application, technicians can provide superior service to their customers. As mentioned, they will be less likely to get stuck in traffic and be late for an appointment. They can provide accurate estimates of arrival time, which means customers won't have to spend all day waiting for a repair. An accurate ETA increases customer satisfaction across the board.
Take the next step, upgrade your tracking system
These are just some of the ways GPS tracking and FMS software can help you increase productivity in your business by optimizing fleet management.
Want to learn more about the different ways we can improve your fleet operations? Contact us to schedule a demonstration today.