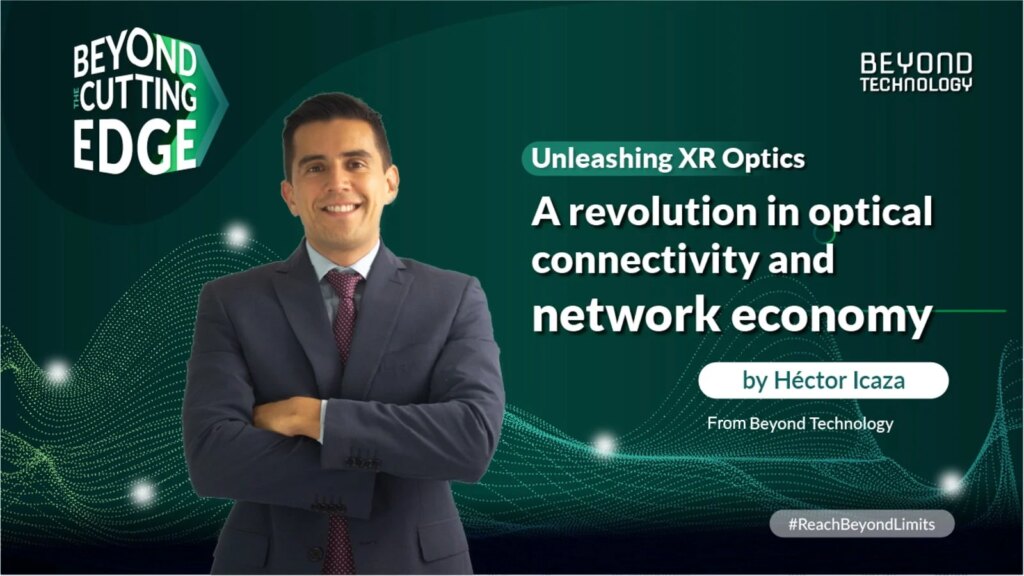 In the constantly evolving digital era, connectivity stands as the foundation upon which the new network economy is built. In this scenario, Extended Reality Optics, also known as XR Optics, emerges as the next revolution that will transform the way we perceive and utilize optical connectivity.
What is XR Optics?
XR Optics is the culmination of years of research and development in the field of optical technologies. This innovation goes beyond the boundaries of traditional solutions by allowing dynamic customization of optical connection in real-time. Instead of relying on static configurations, XR Optics intelligently and efficiently adapts connectivity according to specific needs at any given moment.
The Connectivity Revolution
Traditional optical connectivity has faced significant challenges such as bandwidth limitations and rigidity in resource allocation. XR Optics addresses these limitations by introducing unprecedented flexibility. With this technology, it's possible to dynamically allocate bandwidth resources as needed, enabling instant adaptation to fluctuating network demands.
This revolution not only optimizes bandwidth efficiency but also drives network economics by reducing costs associated with infrastructure. The ability to intelligently share optical resources in real-time promises more efficient network utilization, resulting in significant savings for operators and end-users.
Potential Applications Across Various Sectors
The versatility of XR Optics extends across various sectors, from telecommunications to healthcare and education. In healthcare, for example, the technology could enhance the transmission of high-resolution data used in telehealth and robot-assisted surgery. In education, dynamic optical connectivity could transform how students access multimedia content and engage in virtual learning experiences.
Challenges and Future Opportunities
Despite its revolutionary potential, XR Optics also faces challenges that must be overcome for widespread implementation. Network security and interoperability are crucial considerations that must be addressed to ensure the long-term success of this technology.
In conclusion, XR Optics marks a milestone in the evolution of optical connectivity. This revolution not only redefines how we connect but also triggers a profound transformation in network economics. As we explore the infinite possibilities, we stand on the brink of a new era of dynamic and efficient connectivity.
Want to learn more about the topic? Have a look on our blog and listen to our podcast on Spotify, where our specialist, Hector Icaza, answers the most important and revealing questions on the subject.