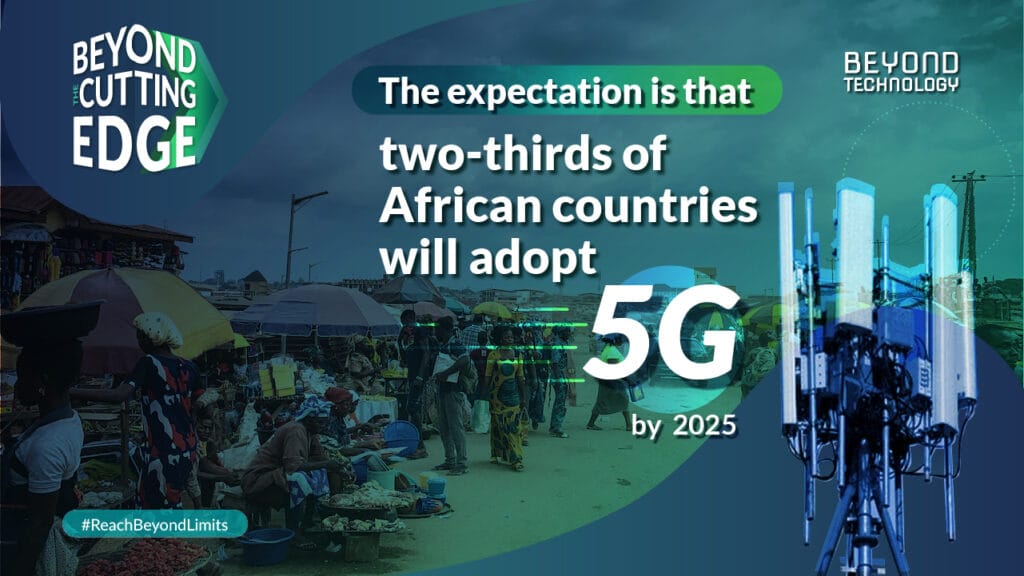 In North Africa, Beyond Technology's strategy aims to meet the growing demand for fiber optic installation and deployments with telecom operators in the region
The technology company Beyond Technology, which specializes in transforming business processes through technology, is strengthening its presence in North Africa with a clear commitment to implementing 5G technology on the continent.
"We are leading some of the fiber optic network extensions on the continent. To be ready for 5G, Telcos (telecommunications companies) have to invest more in their fiber optic networks," explained Houda El Khayati, Beyond Technology's leader for North Africa.
The regional leader of the company, which has a presence in 80 countries, a company that has been named in Gartner's Magic Quadrant for Managed Mobile Services for ten consecutive years, and has completed more than 600 deployments around the world, said the focus in Africa is to do business with the telecom giants as "the expectation is that two-thirds of African countries will adopt 5G by 2025," El Khayati points out.
In the region, Beyond Technology is relying on the sector expertise and knowledge of its local team.
"These types of companies represent 85% of our customer base in this region. We are expanding to others, such as the banking sector or the government. Telecommunications is at the heart of the development of all our sectors now," he noted.
While 5G is yet to be widespread in Africa, there are very ambitious rollout plans. Some countries have already gone through the testing phase of this powerful technology and are very close to launch.
A few facts help us understand the challenge and evolution expected in Africa for 5G.
The pandemic stood in the way of initial expansion plans. The first commercial services of that technology worldwide were launched in 2019 in South Korea, quickly followed by the UK, Germany, and China.
In the United States, some reports point to coverage in some 5,000 cities. China already has 250 million subscribers and users, with two million signal repeater bases and unprecedented fiber development. Five billion 5G subscribers are forecast by 2028, equivalent to 60 percent of the world's population.
About a dozen African nations have launched services with the technology (Botswana, Kenya, Mauritius, Madagascar, Nigeria, Seychelles, South Africa, Tanzania, Togo, Zimbabwe, and Zambia). Still, the continent is a patchwork of 54 countries.
Beyond Technology's great opportunity is its expertise in other markets and the options that go to market gives at this precise moment.
To take advantage of the planned expansion, the company has relied on a highly specialized team with vast experience in the telecommunications sector.
"I have grown up professionally in the corridors of telcos. So here in Africa, I know them. I know what they expect, what their expectations are. I know what the growth plans are."
According to the consulting firm McKinsey, 400 companies on the African continent have more than 1 billion in annual revenues. The figure is lower than in North America or Europe but still impressive. And there is great potential for this number to increase with establishment of a Free Trade Agreement for the African continent that aims to create a single market for its 54 countries.
These circumstances will accelerate the adoption of 5G technology to accommodate the exponential increase in so-called urban Africa.
"I belong to a very young continent, with many cities developing; Africa is booming. In terms of technology, we are already working with the various telecom providers and customers on their medium and long-term strategy to cope with population growth and improve people's daily lives through technology," adds El Khayati.
As mentioned above, given the heterogeneity of the African continent, a nation-specific analysis is essential. For this, it is helpful to resort to the OECD country risk rating, which ranges from 0 to 7, with 0 being the lowest possible risk and 7 being the highest. Spain, for example, has a score of 0. In the case of Africa, the countries with the best scores are Morocco, Mauritius, and Botswana (with a 3), followed by South Africa (with a 4), Algeria, Ivory Coast, and Senegal (with a 5) and Angola, Benin, Cape Verde, Cameroon, Egypt, Swaziland, Gabon, Lesotho, Namibia, Nigeria, Tanzania, Togo and Uganda (with a 6).
Beyond Technology is leading some of the fiber optic network extensions on the continent that countries are undertaking, either locally or internationally.
"To be ready for 5G, telcos have to invest more in their fiber optic networks. We do the extension or we can configure, we are already working on it," he concluded