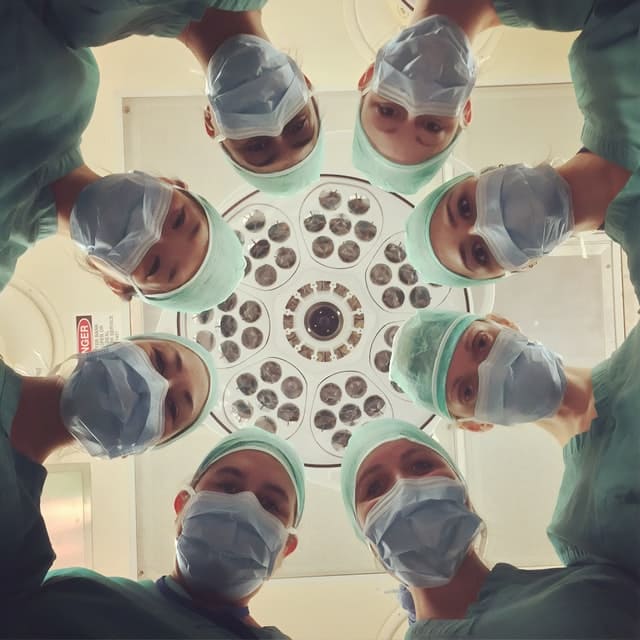 The Internet of Things in healthcare has brought many benefits that a few years ago seemed impossible to believe.
Thanks to the evolution of technology and its networks, we have a greater connection today in various public sectors.
Initially, the Internet of Things in healthcare was implemented as an alternative for patient care, offering the possibility of monitoring their health status remotely. However, initiatives have been presented over the years that are also committed to advancing medicine, medical facilities, and the staff that assists in this area.
The healthcare industry is advancing, and its scope is unprecedented, Here are five benefits of some aspects of the Internet of Things in healthcare:
Patients
As mentioned earlier, the facility for physicians to complement their service by monitoring phone calls or text messages was just the beginning.
The global situation of the pandemic in 2020 led to the need to look at alternatives for face-to-face consultations.
Thanks to video calls, doctors saw how easy it was to attend to people virtually. 
Handheld devices
Before COVID-19, the Internet of Things had already set the goal of providing personalized care with the help of portable devices that indicate specific parameters before you visit the doctor's office.
Examples of this are glucometers, blood pressure monitors, oximeters, and digital thermometers.
The impact of these digital devices brought multiple benefits to the patients involved. It helped to alert them to possible problems, provided constant monitoring of their vital signs without the need to visit their doctor, and in some cases, has served to alert them to health anomalies.
Hospitals
The use of hand-held instruments in the office has become obsolete. Portable devices have become the norm to be used by people in their homes.
It is important to note that such devices at home service for prevention while they work to provide better care and a more accurate health prognosis in the hands of experts.
The Internet of Things within hospitals plays a more advanced role thanks to robotics, with devices that facilitate, and at the same time accelerate, the process of high-risk operations, high-tech ultrasound, or advanced machinery for performing treatments such as hemodialysis or chemotherapy. 
IoT in medicine
Perhaps the most significant impact of the Internet of Things in healthcare, so far, is the advancement in medicine and the variety of options it offers.
While it may not always offer a cure, it does offer alternatives that do not affect the patient's quality of life.
Again, robotics plays a key role here with technologies such as mechanical prostheses, smart pills, and the generation of synthetic organs.
These are just a few examples that continue to be perfected so that their scope will not be limited in the future. 
IoT in data
As we have already seen, the Internet of Things in healthcare brings several benefits. It's not always the one with the most significant impact that will be the one with the greatest weight, i.e., the most considerable advantage of IoT is its high level of assertiveness in data collection.
Today, an excellent medical prognosis is based on the accurate interpretation of a database that, being part of the cloud, becomes a statistic that will help measure how much incidence, for example, a disease or virus has at a global level.
However, it is important to preserve the security of personal information with software that makes it easier to find specific data and guarantees its protection and confidentiality. 
We know how to implement Internet of Things in healthcare
It is essential to understand the Internet of Things (IoT) as the network that connects the physical world with the digital; this is thanks to intelligent devices that can facilitate decision-making through the exchange of information.
In healthcare, it can help accelerate the pace of work and deliver better results.
In Beyond Technology, we are here to help. Contact us today!