With our virtualization services, we ensure that the organization achieves its overall IT objectives such as data center consolidation and migration to the cloud.

We help you get the most out of the cloud and on-premise infrastructure using process sets based on the best practices.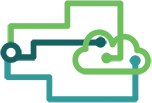 We help port applications, information, and infrastructure to the cloud in an efficient and secure way.