With automation and orchestration services, we help our clients simplify their operations through powerful artificial intelligence tools.

We take care of the monitoring and automation of all computational resources.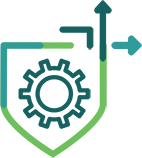 We centrally manage and secure network elements and their endpoints.


We provide consulting and integral support to plan and define the management strategy and operational resources based on software.