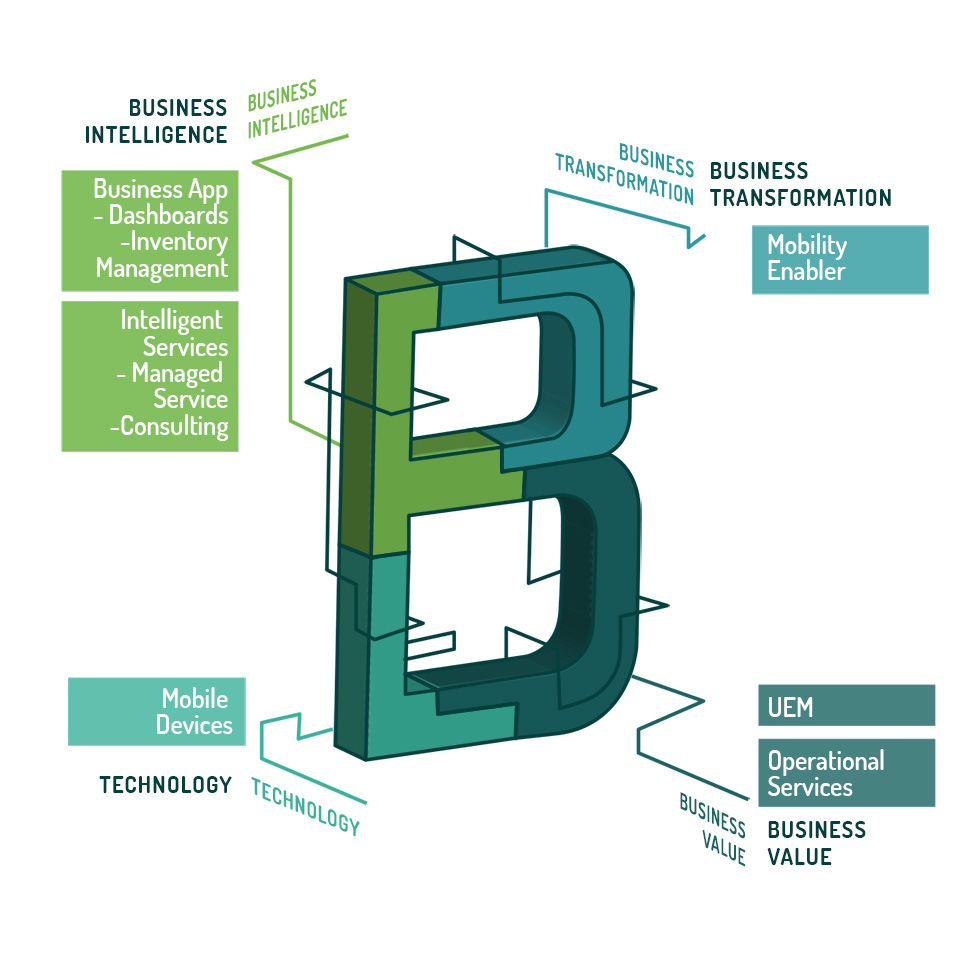 Benefits:
Single channel communication.
Centralized global device inventory operation and control services.
24/7 support in the local language.
Industries:
Sales
Customer Service
Education
Manufacturing
Transport and Logistics
Finance
Human Resources
Challenges: Working remotely requires that employees have the necessary tools to perform their functions, but deploying them in a controlled, secure and user-friendly manner is not an easy task. Much less if this means distributing in multiple countries, with different applications and profiles depending on the use case and with different operating systems.
Together, we map out your mobility plans and strategy. The path to digitization and the workplace of tomorrow is within reach.
We provide your users with ready-to-use devices where and when they need them to be productive immediately. We replace defective devices quickly to minimize productivity losses.
We support mobile apps, carrier issues, usage questions, device failures, policy compliance, and more with people who not only understand you but also move with you.
We provide monitoring, reporting, upgrades, and necessary changes to your systems and servers, whether you are looking for expert advice or complete management of your mobile operation.